News
COMPANY SHORT LISTED FOR NATIONAL ENERGY SAVING INVENTION COMPETITION
18/01/2007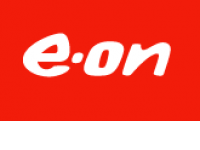 The Original Pool Insulation Company (TOPIC) fights off stiff competition for a chance to win £10,000′
Nigel Rose the Director has today been announced as a regional finalist in the E.ON EnergyLab competition – a nationwide search to find Britain's next big energy saving innovations.
Since E.ON – one of the UK's leading power and gas companies – launched the competition in September, inventors, entrepreneurs and companies from across the country have been submitting their bright ideas in a bid to create the 'next big thing' in energy efficiency.
Nigel, is one of the lucky few whose inspired product has been short listed for the E.ON EnergyLab Award by a strict judging process headed-up by former 'Tomorrow's World' presenter, Philippa Forrester and ITV 'Dream Homes' presenter and designer, Oliver Heath.
The two judges are leading the search for clever creations that could revolutionise the future of energy and Nigel is now poised to pitch his companies product to the panel of industry experts in the regional heat in Cambridge on 15th January.
The winner of the E.ON EnergyLab Award will be awarded a £10,000 cash prize at the grand final to be held in London in March.
Philippa Forrester said: "We've been blown away by the calibre of entries we have received for the E.ON EnergyLab; they have far exceeded our expectations. Nigel's company has an ingenious product – an energy efficient swimming pool insulation system. We can't wait to meet him and hear more about this product which has the potential to change the way energy is used in swimming pools."
Having seen off a host of other hopefuls to the Cambridge regional final, Nigel is delighted at the prospect of representing his company.