Energy Savings Part L
Thermapool is fully-compliant with the 2010 Swimming Pool Building Regulations Part L.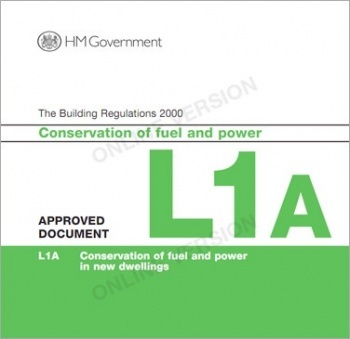 All Thermapool products comply with the UK building regulations that came into effect in 2010, and proposed 2013 UK building regulations, which state that insulation for newly constructed swimming pools will be compulsory.
October 2010 saw the introduction of the Swimming Pool Part L Building Regulations which called for a 25% reduction in carbon emissions compared to 2006 levels. A fundamental part of the revised Regulations is the significant improvements in U-values within the building fabric. Typically meeting this level of improvement will require 45% more insulation.
There are new target U-values and tighter demands on thermal bridging, air leakage and party walls. Achieving a 25% reduction in CO2 emissions could result in U-values as low as 0.10 W/m2K being required.
Swimming pool contractors are set to gain more business. The Government requirement for swimming pools to be insulated, boosts the viability of both new build and refurbishment swimming pool projects. Thermapool, is uniquely geared to prepare the trade to make the most of new requirements.