Outdoor School Swimming Pools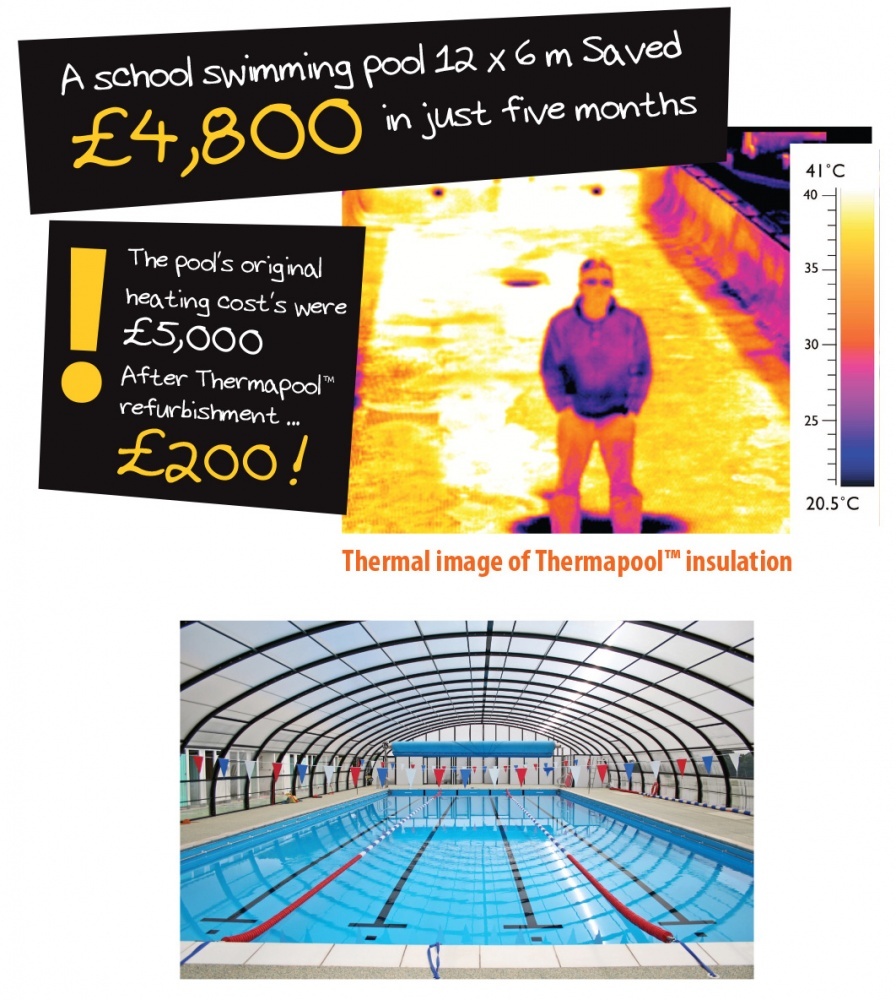 Swimming Pool Insulation Takes Chill Out Of School Swiming Pools
Swimming Pool Size: 12m x 6m x 1.2m
This school in Southern England asked Thermapool to reduce their swimming pool heating costs and carbon emissions. The old swimming pool paint was sand-blasted off, Thermapool swimming pool insulation was applied to the whole shell of the swimming pool, then finished with tiles.
Since this project was done, the swimming pool heating bill has dramatically reduced - for a swimming season from Easter to Summer Break - from £5,000 down to £200 in 2011. Slashing their annual swimming pool heating bill by 96%!!
The school in 2011 reached the conclusion that the swimming pool does not need to be heated 7 nights a week, reducing this heating down to only 2 nights, once at the required temperature, this information was provided by the school caretaker. Thermapool thought this was impossible, but while the caretaker has to check the water quality and temperature 3 times a day, clearly he has a better understanding of how the swimming pool performs, better than we do. At the end of the season we asked the question how his heating two nights a week went and we were informed that on only a handful of occasions throughout the season was heating required for 3 nights, when air temperature and weather had been low.
Please click here to view more Thermapool success stories.
How we achieved these figures:
Prior to Thermapool installation they used to heat the swimming pool for 24 hours a day 7 days a week. After Thermapool was installed they cut their heating to Economy 7, heating the swimming pool 7 nights a week. The following season, due to how often the heating actually been turned off by the caretaker he believed that he could use the heating on Sunday's and Wednesday's only. We were not sure if this was possible but the caretaker tests the water 3 times a day and had a better understanding of the swimming pools performance. At the end of the season he informed us that only on a handful of occasions had he actually had to heat the swimming pool for 3 nights, when weather was very poor.