Kafco Swimming Pool Kit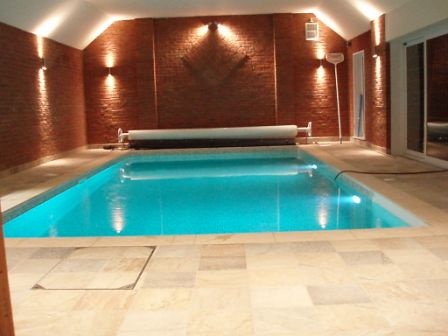 Thermapool Panel Pools offer a completely insulated swimming pool solution; A Kafco Swimming Pool to be insulated will require additional costing, time and labour to provide you with the benefits of insulation.
Thermapool Panel Kits are fully insulated, Kafco panels need bracing, and insulation is unable to be placed in these areas, Thermapool gives a continuous Thermal solution, No breaks, No gaps and definitely no areas of heat loss.
Due to our unique panel system the Thermapool panel kit is easier and quicker to install, no need to purchase separate insulation, no need to lengthen pool build time, the price of a Thermapool Panel Pool kit comes complete with full insulation, saving you money from the moment of purchase.
When insulating a Kafco swimming pool the insulation is placed in the outside of the swimming pool, our research with The Building Research Establishment (BRE) has proven that insulation placed on the inside saves 86% in comparison to only 41% on the the outside, saving you more than half on heating costs.
Everything is covered with our Thermapool 25year guarantee, giving you peace of mind on the whole kit.
Depending on your swimming and leisure needs, garden layout and budget, Thermapool can create the perfect swimming pool, our experienced Technical consultants are available to advise you on the ideal swimming pool to suit your home and lifestyle needs.
The possibilities are endless and limited only by your imagination.
Please do not hesitate to contact us to discuss your swimming pool requirements 01279 32 32 22