Technical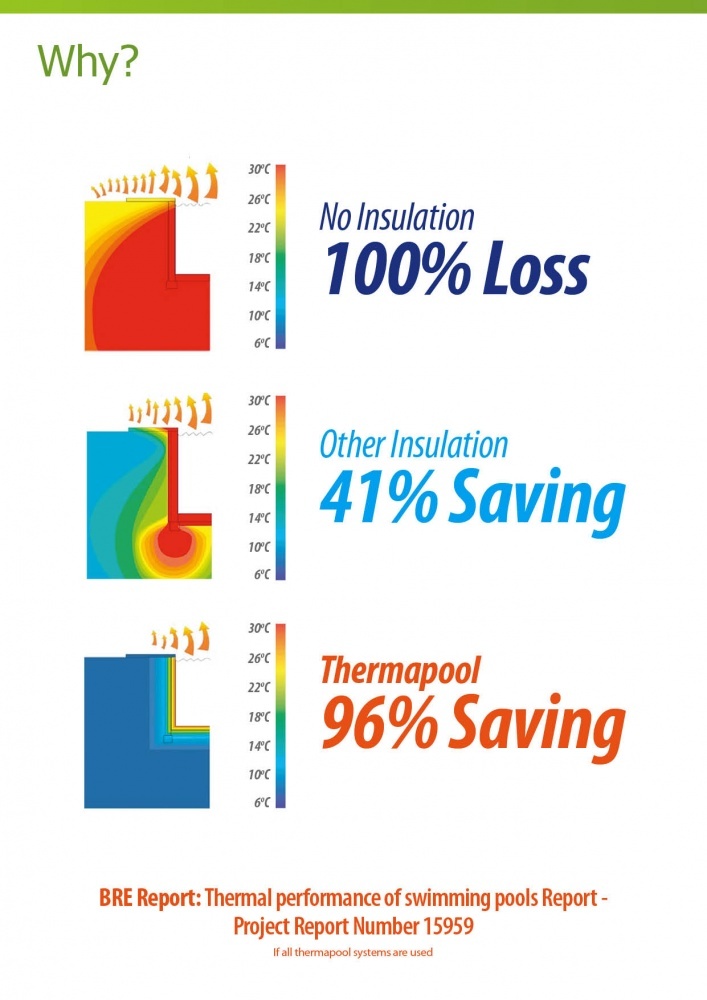 Thermapool is an insulation solution that has been specifically designed and developed for insulating swimming pools. Independent research proved that swimming pools fitted with Thermapool saved thousands in swimming pool heating costs and also prevented hundreds of tons of Co2 entering the atmosphere.

It doesn't matter if you're building a swimming pool or you want to get your existing swimming pool insulated, Thermapool is the most energy efficient insulation system available.

In fact, Thermapool is so efficient our UK outdoor swimming pool customers are able to turn their swimming pool heating OFF during the hottest weeks or months of the summer!!

The amount of money you can save is dependent on many factors:

The temperature of the swimming pool water.
The soil type around the swimming pool.
The fuel used to heat the swimming pool.
Water content of the soil.
Day & night time air temperatures.
The swimming pools size and depth.